Tel. (Toll Free)

(866) 543-6324

Tel. (Local Hawaii)

(808) 966-9871
---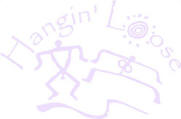 New larger pool, deck & communal hot tub!
<![if !vml]><![endif]>
Although nudism is officially illegal in Hawaii there are several places where it is tolerated & especially on the Big Island, there are many isolated areas where nudism can be practiced.
Nude Beaches on the lush eastern side of the island is a beautiful unofficial clothing-optional beach. A short but steep trail down from the highway leads to the beach back dropped by a vine-covered lava rock cliff. There are lots of coconut & ironwood trees to offer shade. On Sundays there's a drum circle in the afternoon with dancers & fun for all. Many times a large pod of dolphins appears & people swim out among them. Between December & May whales are often sighted. There have never been any problems with the authorities.
Beach 67 on the western side of the island, is another naturist beach. A small stretch of white sand, back-dropped by kiave trees offers some shade. Usually easy entry (in summer) & calm waters makes for a great place to snorkel nude.
Unlike some of the other islands, the Big Island is not congested with tourist (not yet). There are many isolated hiking trails, swimming ponds & other spots where one can be nude. Ask us for locations.

Have fun!